RPA Developments
The RPA industry is growing at an unprecedented pace, with new products, features, and innovations being introduced every day.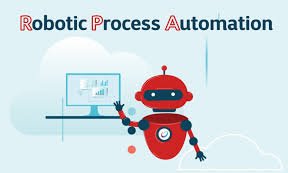 Some of the latest developments in RPA include:
Integration with AI and ML:

RPA is increasingly being integrated with artificial intelligence and machine learning technologies to enable intelligent automation, which can automate complex and cognitive tasks.

Cloud-based RPA Solutions:

Cloud-based RPA is gaining popularity due to its scalability, flexibility, and cost-effectiveness.

Cloud-based RPA solutions enable organizations to scale their automation quickly and easily.

Low-Code RPA:

Low-Code RPA solutions are emerging as a game-changer, enabling non-technical users to build and manage automation workflows with ease.

This trend is expected to democratize and drive broader adoption.
UiPath News
UiPath's acquisition of Re:infer

: UiPath recently acquired

Re:infer.ai

a platform that uses AI to extract insights from conversation data, such as customer service calls and emails.

This in turn introduced a new product launch

UiPath Communication Mining

, it turns every message into actionable data, in real-time and on any communication channel.

UiPath Solution Accelerators

: UiPath use case accelerators are automation frameworks that are custom-built for specific use cases.

These

frameworks

use best practices and pre-built components which can be modified, expanded, and customized based on the needs of specific use cases and customers, enabling faster time to value for your automation programs.
Source- THE RPA ROOKIES
What's Your Reaction?